27.03.2017 13:32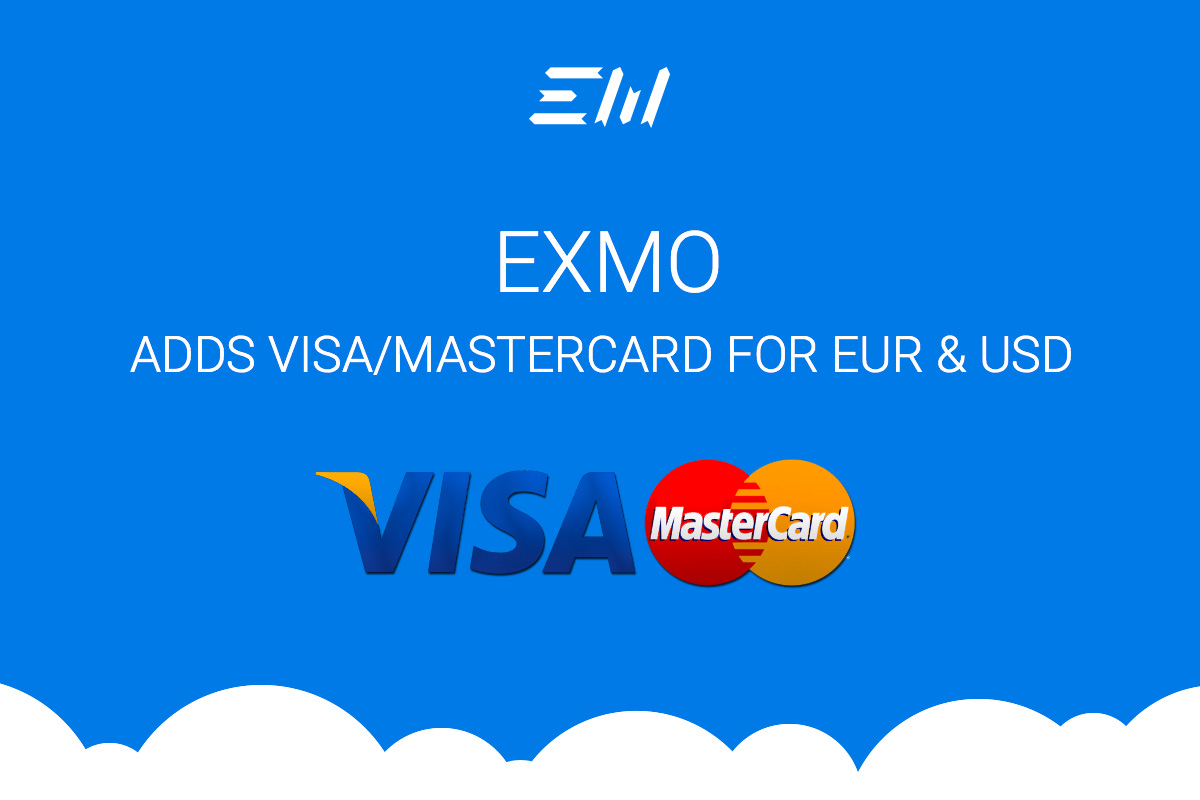 Dear users!
EXMO continues to connect new payment systems for better user experience. Now EXMO users can make funds withdrawal to Visa/MasterCard in EUR or USD.
To start working with Visa/MasterCard, please follow the verification process in the
user profile
, after verification you will be able to make withdrawals in EUR and USD.
Dear users, EXMO recently added
Webmoney for EUR & USD
, Wire Transfer for RUB and
Epay payment system for EUR & USD
.
Thanks to all users, who have chosen EXMO platform to work with crypto. Watch for updates on the platform and join those who already buy bitcoins on EXMO.
In order to make a withdrawal in USD or EUR, go to "Wallet" section and click "Withdraw" next to USD or EUR, then select "Visa/MasterCard", and make a withdrawal. Your funds will be withdrawn from your account within 1-3 working days.
Have a successful trading and thank you for being with us!


EXMO Team