07.06.2017 15:44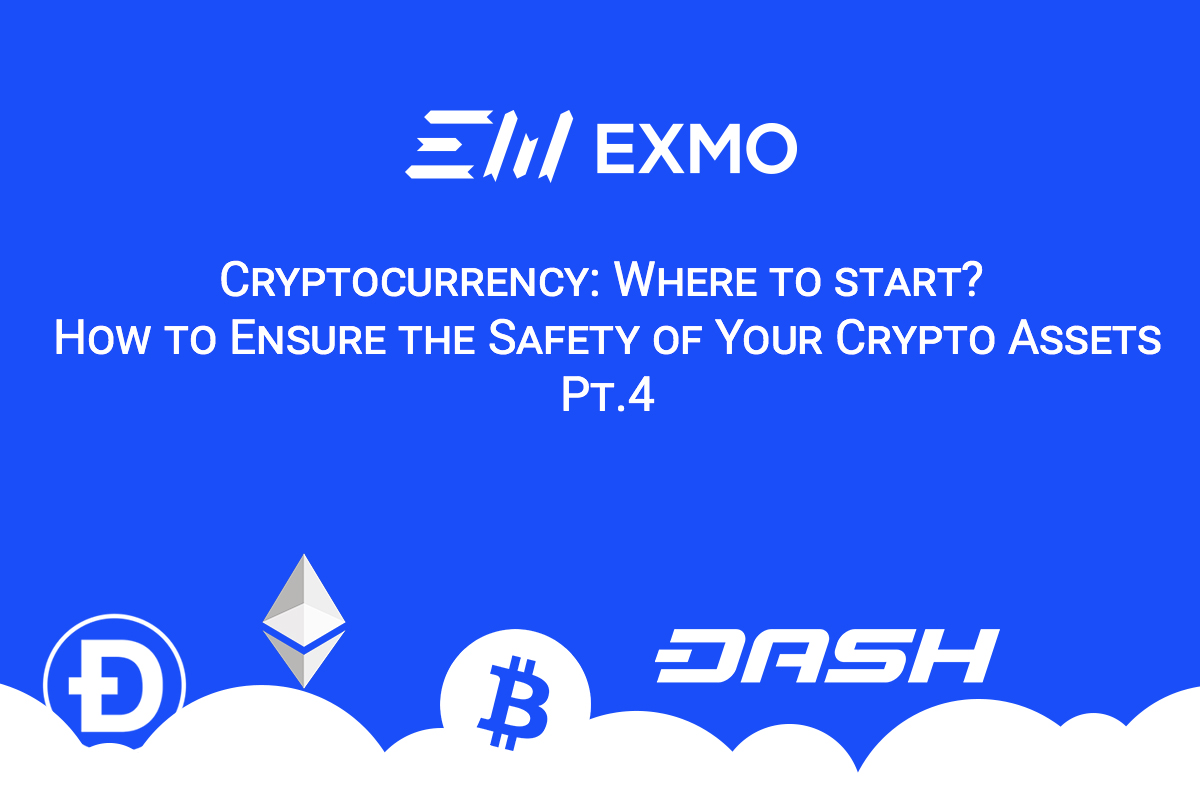 Storage of cryptocurrencies goes hand in hand with a number of various risks. The level of these risks heavily depends on the type of wallet you put your trust in, when keeping your cryptocurrencies. Of course, there are some types of issues persist for all of these. For instance, the irrevocability of payments.
Probably the most demanding of them all is keeping cryptocurrencies on a local wallet. In this case the user becomes one's own bank and runs the highest number of risks for miscalculations and losing the money forever.
1) If you don't back up the wallet file, any failure of the machine with the wallet attached (including loss, theft etc.), will shut you off from accessing your money, most probably forever.
2) The viruses of the specified targeting have long "mastered" the process of robbing a cryptocurrency wallet on the victim's computer. The wallet file is sent to the culprit and your money is taken into possession with ease via a personal key. Even if you keep the backup of your wallet. Hardware wallets reduce the risk of such an event, however, the assortment range of such wallets for most altcoins is narrow and they aren't exactly cheap.
3) Should you decide to encrypt your wallet, the risk of the above paragraph will lose its actuality for the most part but now there is a probability to lose the keys to the encryption.
4) Last but not least, don't disregard the chance that you'll forget the password. Or that your password will get in the wrong hands. There have been a few known cases when bitcoin wallet owners have simply forgotten the passwords to their wallets with serious amounts of money. In one of the most prominent cases the owner has lost password to access a wallet with 384 bitcoin.
Storing cryptocurrencies in an online-wallet isn't safe either:
1) Above all, your cryptocurrencies aren't in your own storage but on the servers of a remote online service. The latter cannot always deliver the reliability of storage. For instance, such a service has to store its cryptocurrencies in "cold" wallets installed on offline devices but, in reality, many service providers disregard this rule.
2) The amount of fraudulent and questionable services is quite high. If you rely on a newly opened online service or neglect to study the feedback, you may lose your money.
3) Hackers can easily steal cryptocurrencies from online wallets unprotected by two factor authentication via Trojan viruses.
The easiest sufficiently reliable method for a new user is keeping cryptocurrencies on a wallet with a simple interface and two factor authentication as well as "cold" storage of the major list of cryptocurrencies. Plus this wallet has to be offered by an online service with impeccable reputation and a few years of stable work in the field. For instance, you can entrust your cryptocurrencies to the EXMO exchange that meets all of the above. Additionally, in the
EXMO trading section
, you may issue a profitable bitcoin exchange of the main altcoins for fiat currencies and vice versa, or buy cryptocurrency after depositing fiat money into your exchange account. You can also sell the bitcoin purchased previously if you feel it's time to lock in the profits.
At EXMO the withdrawal of your cryptocurrencies is quite fast, because the exchange is keeping a small portion of funds outside the "cold" wallets, as a reserve for withdrawal operations.
It's best to contact the online service you choose to store huge amounts of money from a separate "clean" computer or virtual machine used specifically for such purposes. If this option is not available to you, then keep eye an on the quality and update status of your antivirus software, use a good firewall, sufficiently strong passwords and never install any unknown or questionable software on your PC. In any case, when contacting your chosen online service, it's better to use a separate email, the address of which should not be disclosed to anyone. This is because, the user email can often be targeted by letters with phishing (malware) links, claiming to be from the email provider or the payment service itself. Following the links in these letters can infect your PC or expose your passwords to hackers.
For additional advice on ensuring the safety of your funds, please visit this article from our blog. Don't forget to get acquainted with the previous parts of this series: our introduction, the technicalities and transferring of cryptocurrency as well as to subscribe to our
Facebook
page,
Twitter
and
Telegram
channel for new updates.
Additional materials that may help you:
Cryptocurrency: Where to start? Pt.1 – Introduction
Cryptocurrency: Where to start? Pt.2 Technical side of the coin
Cryptocurrency: Where to start? Pt.3. Transferring Cryptocurrency
What are the pros and cons of investing into cryptocurrency
Thank you for staying with us!


EXMO Team