08.06.2017 11:41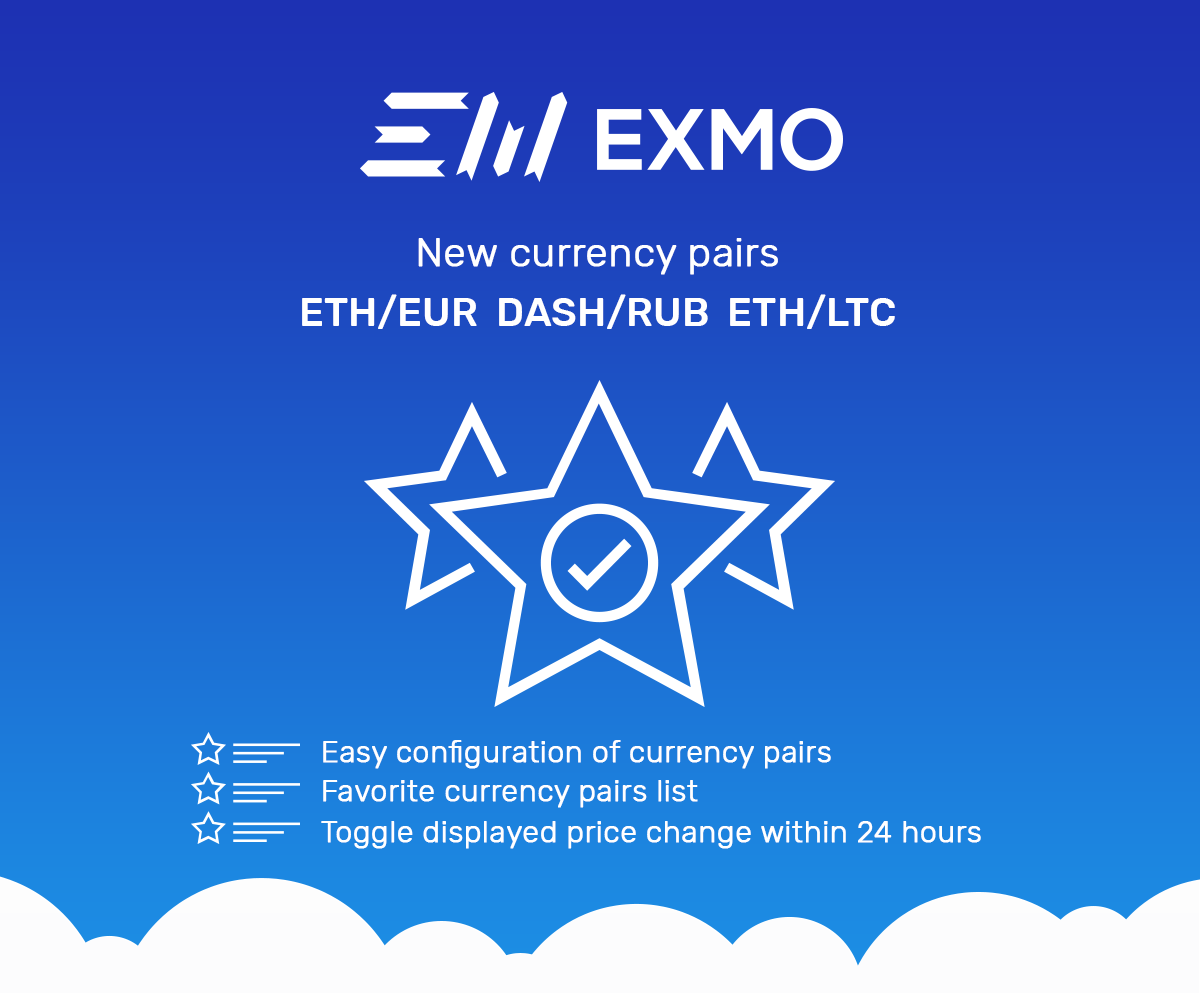 The popularity of cryptocurrencies continues to grow day by day. According to the latest charts market capitalization of cryptocurrencies has reached over $46 billion, and the overall global market capitalization has surpassed $100 billion. We at EXMO cryptocurrency exchange acknowledge the unlimited potential of the cryptocurrency market and new opportunities for our community by introducing
three promising currency pairs: ETH/EUR, ETH/LTC, DASH/RUB.
Why these currency pairs?
EXMO does everything to promote transparency within the exchange. Each request or offer is evaluated on individual basis. This is why after studying the major volume of user requests, these trading instruments have been included into the update.
New opportunities with Ethereum
A popular trading instrument, ETH has won over the favor of a huge user base. Now with EXMO you can buy and sell
ETH
for
EUR
as well as
ETH
for
LTC at the most profitable rates.
New opportunities with DASH
Today DASH is one of the most popular and rapidly growing cryptocurrencies. This is why, taking into account the market conditions and requests of traders, EXMO now offers an opportunity to purchase and sell
DASH
for
RUB.
Quick integration of new currency pairs has become possible thanks to
the brand new architecture of the platform after the global redesign.
Many have taken note that the "Buy & Sell" page has changed. New opportunities now allow to integrate an unlimited amount for trading pairs into the platform. For this reason the technical engineers of the project have fully reconstructed the core functionality to make trader's work with the exchange exceedingly comfortable. Here is some more detailed information on the special aspects and key features of the "Buy & Sell" page:
-
Currency pairs configuration:
this option allows to choose and lock the currency pairs in "Favorites";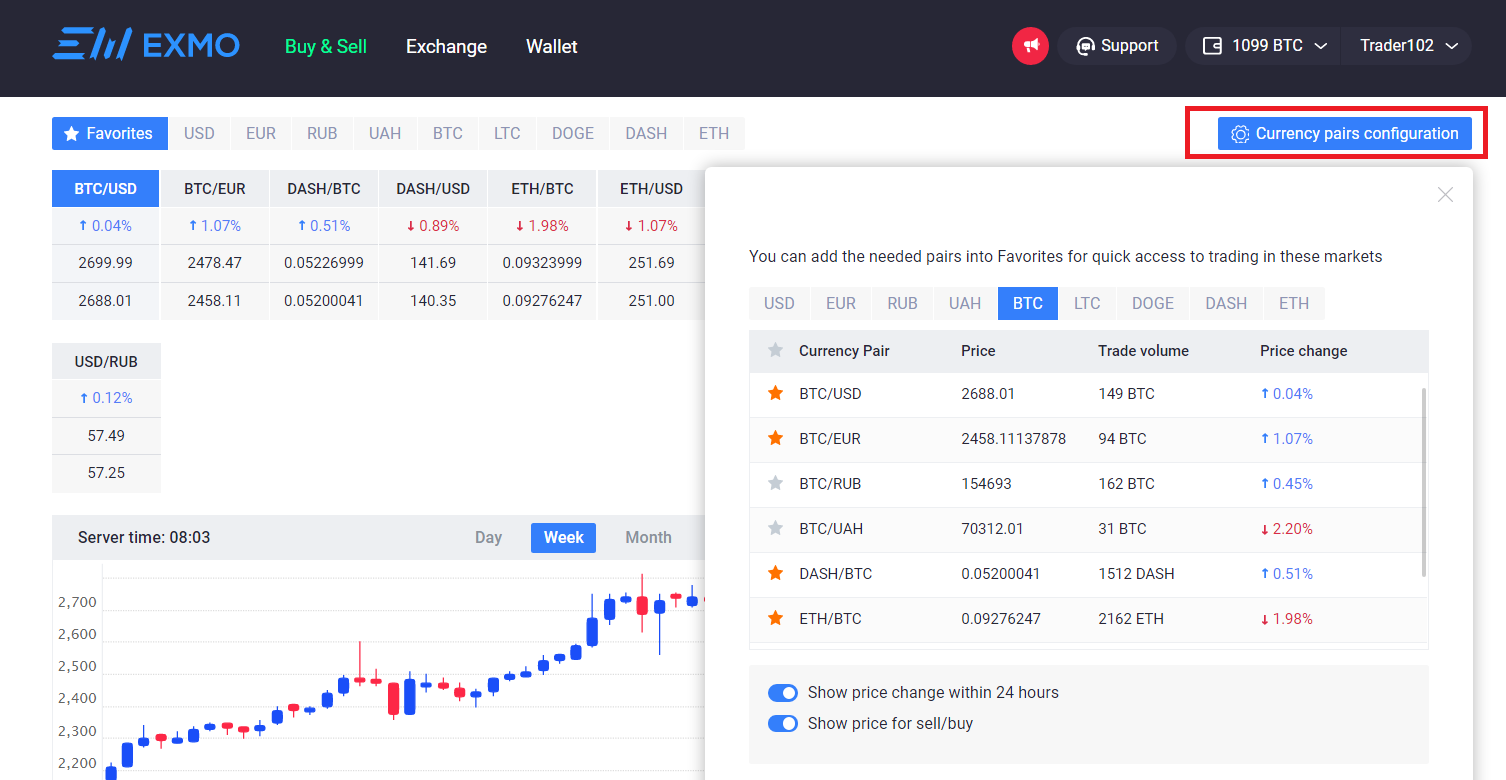 -
Favorites:
here, the active currency pairs are displayed. These can be individually changed by the user;

-
Show the price change within 24 hours:
yet another new handy feature that allows to track fluctuations in rates of the chosen currency pair.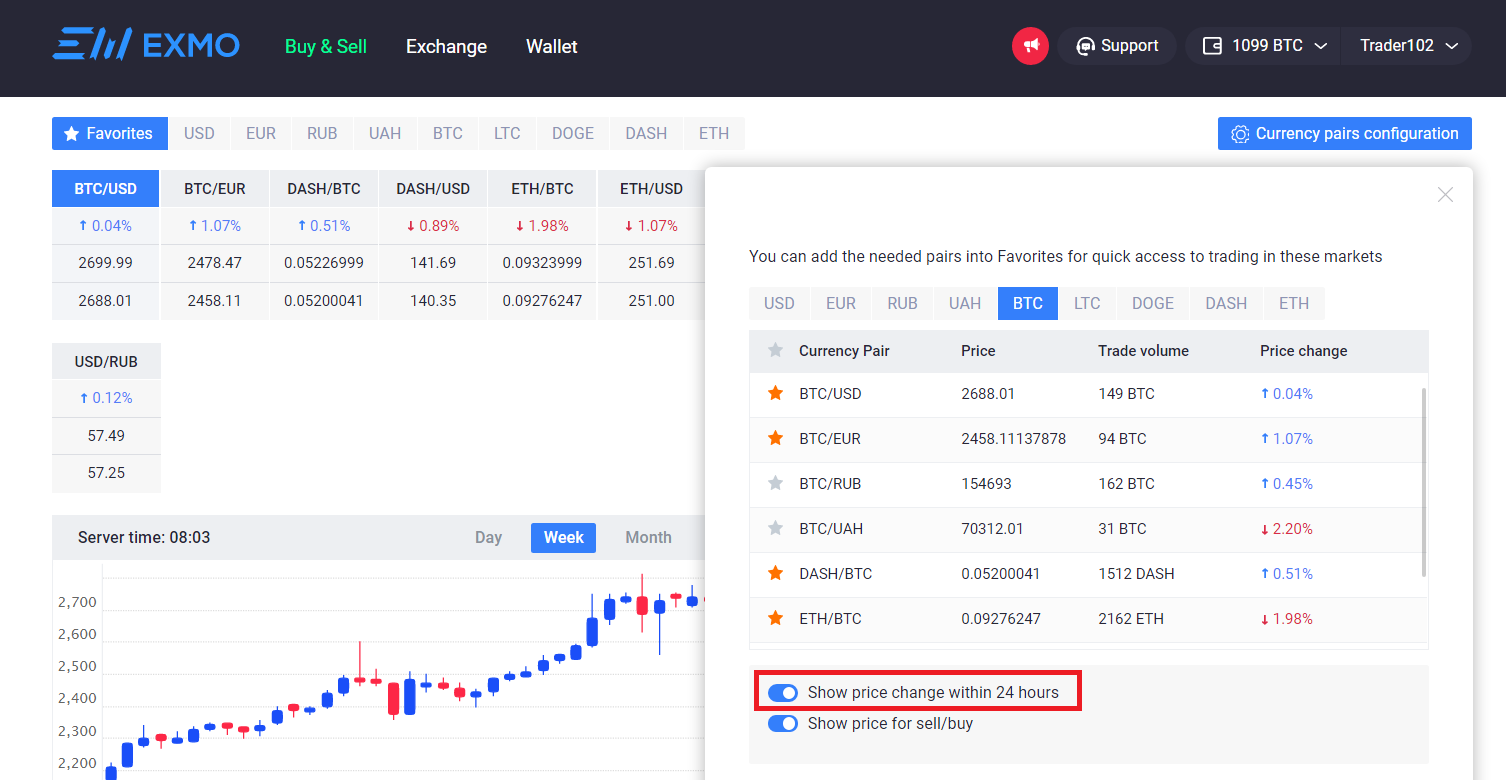 EXMO cryptocurrency exchange would like to thank all of our regular community members for their valuable feedback. It is quintessential to the dynamic development of the platform. In the nearest future EXMO is planning to integrate more popular cryptocurrency pairs into the infrastructure. Follow the updates on EXMO exchange in the
"News"
section as well as the official
Facebook
,
Twitter
pages and
Telegram channel
.
Thank you for staying with us!
Kind regards, EXMO team