28.03.2017 13:38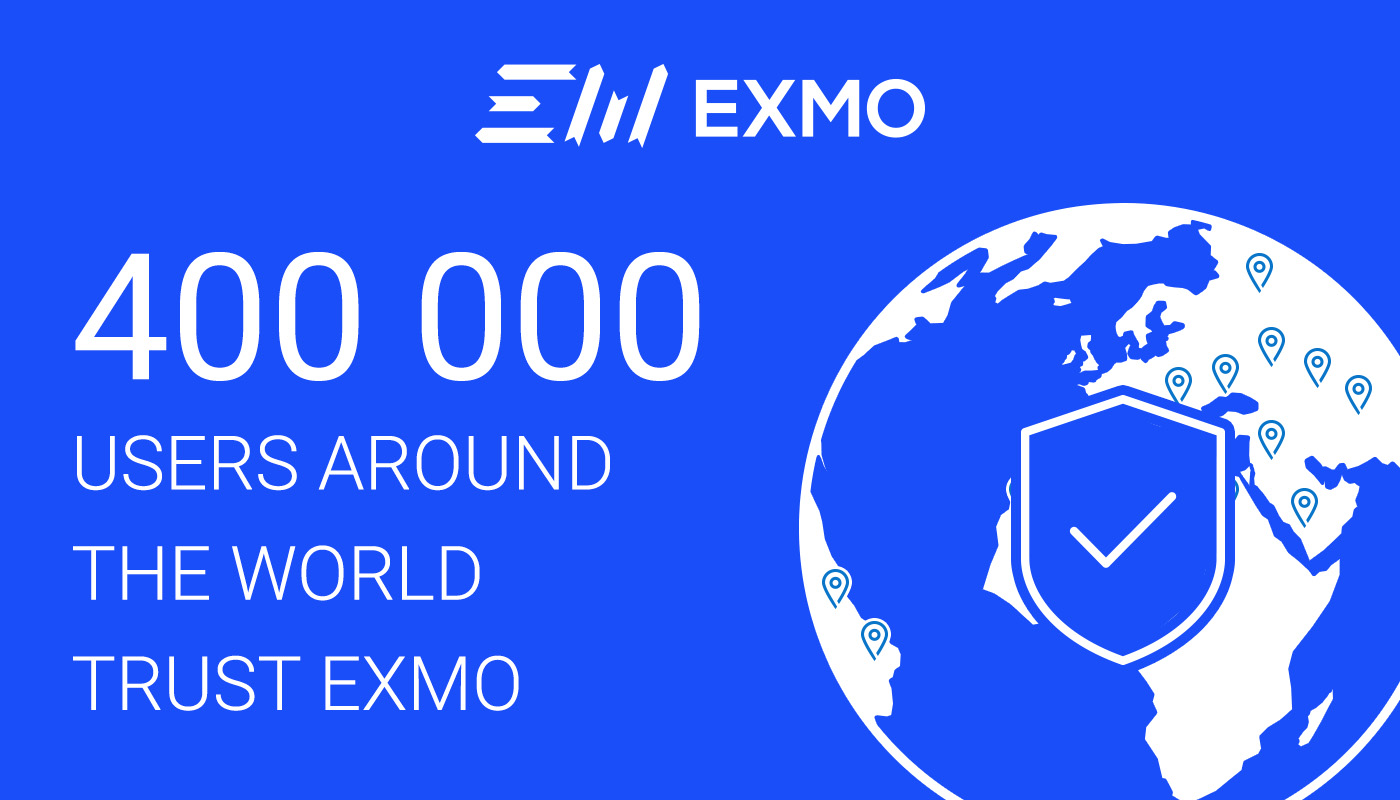 Number of EXMO users is growing every day. We are glad to announce that today number of users has
reached 400 000
!
Over the last period our platform was visited by more than 4.21 million unique users from more than 200 countries around the world! This is an important indicator of growth of EXMO cryptocurrency platform.
We would like to express our gratitude to everyone who has just joined or is a regular user of the platform. Thanks to your activity EXMO continues developing and getting more user friendly, trying to provide the most comfortable cryptocurrency trading.
Now let us give you some overview of the results we have achieved during last period:
- 250 000 transactions are made on the platform per day, for the last year the turnover of funds has increased three times;
- EXMO is international cryptocurrency platform, so the number of available languages increased to 10; available languages on the platform: English, Russian, Ukrainian, German, Chinese, Portuguese, Romanian, Spanish, Italian, French;
- the main advantage of EXMO is altcoins, so new currency pairs DASH/BTC, ETH/BTC, DASH/USD, ETH/USD, ETH/RUB were added;
- an opportunity to buy bitcoins for hryvnia using trades in currency pair BTC/UAH recently became available on EXMO;
- also, the list of available payment systems was expanded; for last two months EXMO added:
WebMoney
(deposit for USD & EUR),
Epay
(deposit and withdrawal for USD & EUR),
Visa & MasterCard
(deposit and withdrawal for USD & EUR);
- users can make bank transfers with Wire Transfer for RUB & USD.
EXMO also prepares some innovations to make the service more convenient and effective in 2017. New currency pairs will be added soon, and platform will get a global redesign in the nearest future.
Thank you for being with us!


EXMO Team